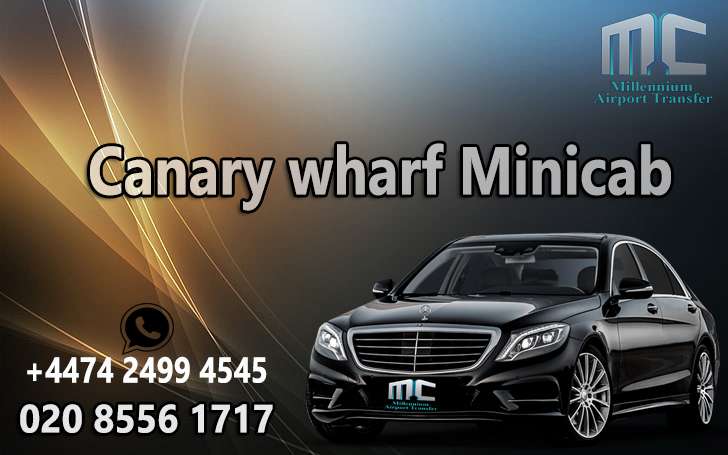 Taxi in Canary Wharf
Canary Wharf, located in the bustling city of London, is known for its iconic skyline, vibrant business district, and luxurious lifestyle. As one of the most important financial centers in the world, it attracts thousands of visitors and business professionals every day. Navigating through this busy area can be a challenge, especially if you're unfamiliar with the city. That's why opting for a reliable and efficient taxi service in Canary Wharf is crucial for a stress-free and convenient travel experience.
The Convenience of Canary Wharf Airport Transfer
Whether you're arriving in London for a business meeting or embarking on an exciting holiday, getting to and from the airport can often be a hassle. However, with the excellent Canary Wharf airport transfer services available, your journey becomes a breeze. These services offer a range of options to suit your needs, from private cars to shared shuttles, ensuring that you can travel comfortably and efficiently.
When you book an airport transfer in Canary Wharf, you can expect a professional and punctual service. Experienced drivers will meet you at the airport, help with your luggage, and ensure a smooth and swift journey to your destination. No more worrying about navigating public transport or waiting in long taxi queues – your dedicated driver will take care of everything, allowing you to relax and enjoy your trip.
The Benefits of Canary Wharf Taxi Services
When exploring the vibrant city of London, having a reliable taxi service at your disposal is essential. Canary Wharf taxi services offer a range of advantages that make them the preferred choice for many locals and visitors alike. Firstly, these taxis provide a door-to-door service, meaning you can be picked up and dropped off at any location you desire. This convenience is especially valuable when you have a busy schedule or need to reach multiple destinations in a short amount of time.
Additionally, Canary Wharf taxis are available 24/7, ensuring that you have round-the-clock access to reliable transportation. Whether you're heading to an early morning meeting or returning from a late-night event, you can count on these taxis to be there when you need them. With their extensive knowledge of the area, the drivers can navigate through the city's bustling streets and traffic, saving you time and ensuring a prompt arrival.
Airport Taxi in Canary Wharf: Your Gateway to Seamless Travel
When it comes to airport travel, time is of the essence. Arriving at the airport on time and catching your flight without any stress or delays is crucial. This is where an airport taxi in Canary Wharf becomes your trusted companion. By pre-booking an airport taxi, you can rest assured that a reliable vehicle will be waiting for you at your doorstep, ready to take you to your designated airport.
An airport taxi service in Canary Wharf offers a range of vehicles to cater to your specific needs. Whether you're traveling alone or with a group, you can choose from a variety of cars, including sedans, SUVs, and even luxury vehicles. These taxis are equipped with modern amenities and comfortable seating, ensuring a pleasant journey from start to finish.
In addition to the convenience and comfort, airport taxis in Canary Wharf provide peace of mind. With their experienced drivers and efficient service, you can relax knowing that you'll arrive at the airport with plenty of time to spare. Say goodbye to the stress of rushing through traffic or worrying about missing your flight – an airport taxi in Canary Wharf has got you covered.