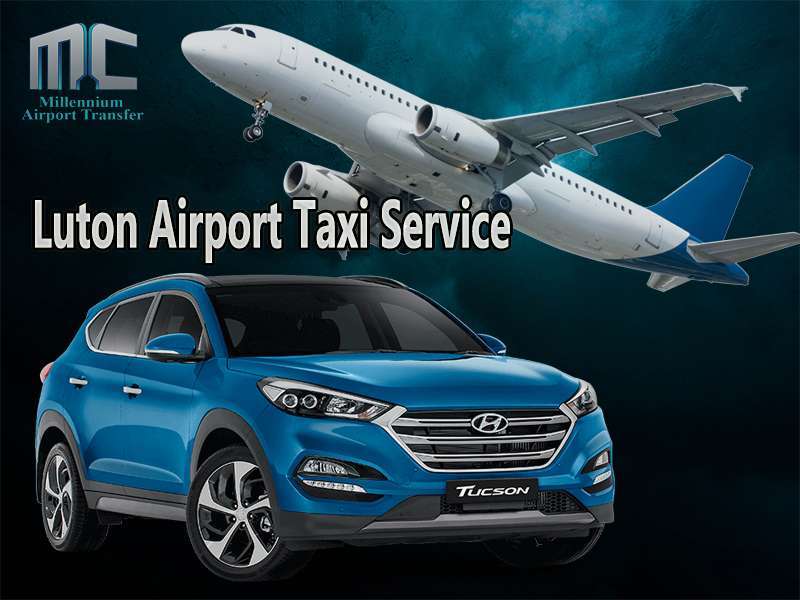 Luton Airport Taxi Service: 24/7 Reliable Airport Transfers
London Luton Airport, positioned around 55 km north of central London, offers a reliable airway to the city. Despite being relatively small, it's rapidly expanding and serves as a major transportation hub. In 2018, it witnessed over 16.5 million passengers, making it the fifth busiest airport in the UK and the fourth largest in the London region.
Moreover, Luton Airport is essential for both domestic and international travelers, accommodating numerous airlines, including EasyJet, TUI Airways, Ryanair, and Wizz Air. In addition to this, this airport boasts a single, two-story terminal with a flexible layout to cater to passengers. With 62 check-in desks, security screening facilities, shops, service counters, and arrival amenities, it ensures a convenient travel experience.
As you navigate between London and Luton Airport, our Luton Airport taxi service becomes the ideal choice for safe and efficient transfers. We're here to provide you with dependable transportation, ensuring you reach your destination with ease. Our commitment to your journey's success aligns perfectly with the reliability and convenience you'll find at Luton Airport.
Safe, Quick and Affordable cabs at Luton Airport
When you're travelling with luggage and family or even when one is a solo wanderer, micromanaging things like taxi bookings can become a bit stressful. Especially when you're looking for safe, quick, and affordable cabs at Luton Airport. That's where we step in.
Our top priority is your safety. Our experienced drivers are dedicated to getting you to your destination securely. You can relax knowing that we've got you covered. Along with this we understand that Time is money. Our cabs at Luton Airport are prompt and efficient. No long waits or delays – just fast and convenient service to get you on your way.
Furthermore, affordability is key, too. We offer competitive rates, ensuring that your travel doesn't break the bank. Also are prices are fixed meaning that there are zero surges. With us, you'll experience quality service without the premium price tag.
In a nutshell, when you're seeking a reliable Luton Airport taxi service company, we're the safe, quick, and affordable choice. Your journey is our mission, and we're here to make it a smooth and cost-effective one.
Flight Tracking for Luton Airport Transfers
In our commitment to providing top-notch taxi service for Luton Airport, Millenium Cars follows a tech savvy and results-driven approach. Our real-time tracking service is a technological advancement that our customers greatly benefit from. As it enhances the overall travel experience.
Our dedicated team closely monitors flight schedules and diligently tracks flight times. Ensuring that we are always in sync with your travel plans, even in the event of delays.
Moreover, with our real-time tracking service, you regain control and peace of mind. From the moment you step into the cab, you can track your journey on your mobile device. This transparency empowers you to manage your time efficiently, eliminating the uncertainty of waiting for your taxi to arrive. At Millenium Cars, your journey's success is our top priority.
NO Surge- Transparent Pricing & Diverse Fleet
When it comes to our Luton Airport taxi service, we understand the importance of clarity and reliability. That's why we offer fixed fares for all your journeys. We guarantee that you know the exact cost before you even start. With us, there are no surprise surges or hidden charges, putting you in control of your expenses.
Our commitment to transparency is unwavering. For you to have peace of mind, we provide fixed fares that stay the same, regardless of factors like traffic or time of day. This means that are absolutely no post-midnight price spikes when you book our cabs at Luton Airport. Thus, you can plan your travel budget with confidence, knowing that the price you see is the price you'll pay. We believe that offering fixed fares without any surges is the right way to provide a dependable and secure Luton Airport taxi service.
Whether you're arriving at Luton Airport or departing from here, we are determined to offer fixed prices without surges. So, you always are aware of what to expect, making your journey with us smooth and convenient.
Book cabs to Luton Airport with Millenium Cars
In brief, whether your journey begins or ends at Luton Airport, our taxis and private hire minicabs provide a seamless and trustworthy transport solution. Offering fixed-rate trips and a strong emphasis on vehicle cleanliness and upkeep, these services grant travelers true satisfaction. It ensures the peace of mind that is much required and desired when managing their trips to and from this bustling airport. Furthermore, our diverse fleet of vehicles is thoughtfully curated to suit your individual travel requirements. Whether you're embarking on a solo adventure, traveling with family, or journeying with a group, we have the perfect vehicle ready for you. From cozy sedans to spacious minivans, our dedication to ensuring your ride is not only comfortable but also tailored to your specific preferences distinguishes us as the ideal choice for cabs to Luton Airport.